Quick look: Tidal HiFi Streaming
In October 2014, the Scandinavian music streaming service Tidal launched in the UK and US with a library of over 25 million tracks in 16-bit/44.1 FLAC quality. Unlike Spotify, Tidal does not offer any free streaming (with adverts) but costs £19.99/month.
"The music is just one part of the service. The expert editorial educates, entertains and enriches the music experience while the music videos complement the music perfectly"
- Tidal's chief executive Andy Chen.
Streaming
AAC 96, Standard
AAC 320, High
FLAC 1411 16-bit/44.1, HiFi
What we like
Tidal claims that there are over 25 million tracks
Playback is fast, usually without any noticeable buffering
Save music for offline playback on both iPhone & Android
Useful curated content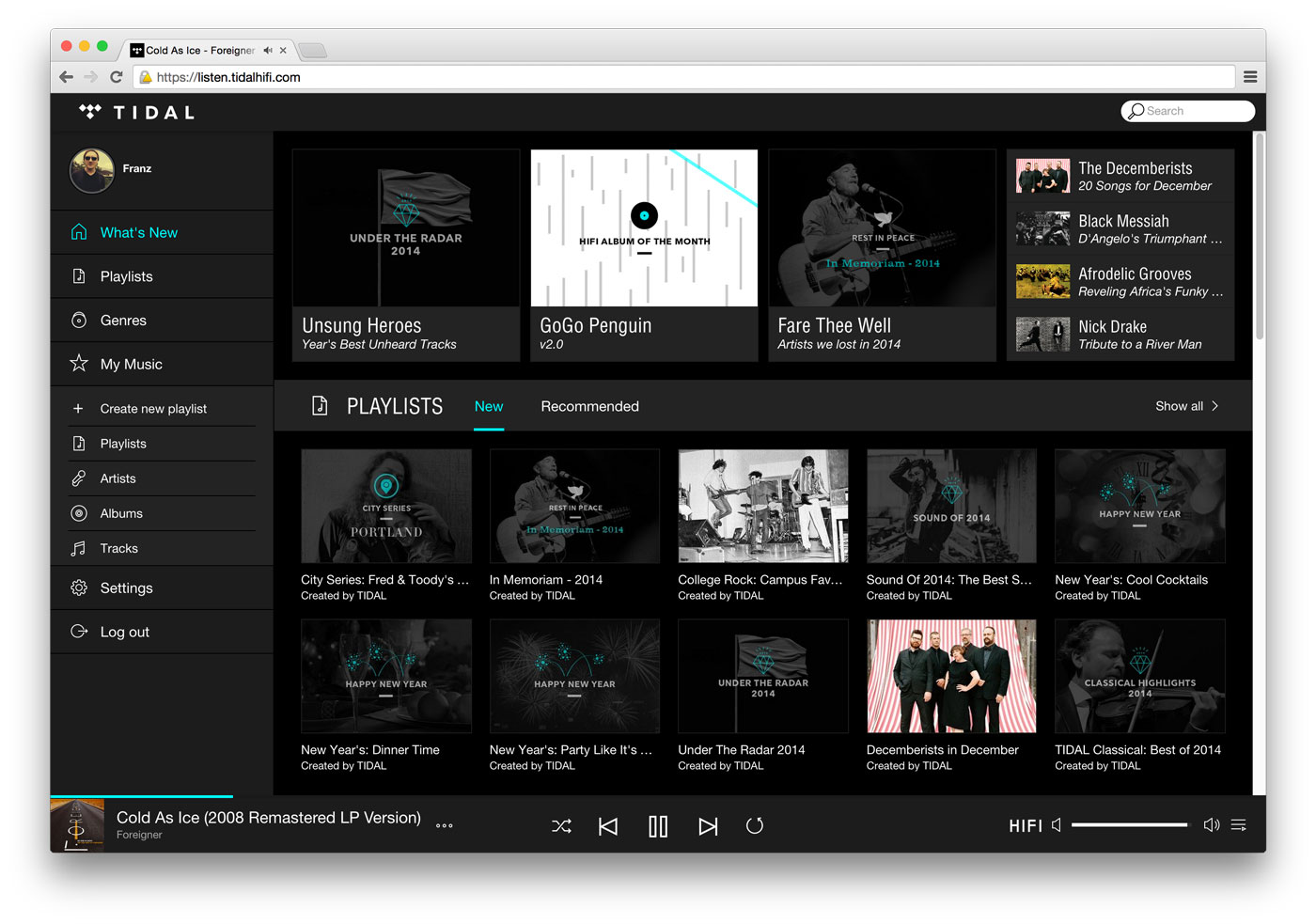 Tidal is also available on Android as well as Mac and Windows.
What we don't like
The Mac application is disappointing
HiFi playback is only supported in Google Chrome, the Desktop application, the iPhone and a number of Android devices.
Tidal costs £19.99/month ($19.99 in the US).
Grow your business, learn from the best!
Carefully curated insider knowledge for the busy marketer and entrepreneur: Stay on Top of the Latest Marketing Tips, Trends, and Best Practices (Weekly)
Post a comment on
Quick look: Tidal HiFi Streaming